I'm back from a wonderful week in San Diego for the National Catholic Educational Association Convention (#NCEA16). It's hard to blog about all the wonderful things I learned and experienced, so I thought I'd stick to 5.
5. Mass with 4,400 Catholic educators who are fully participating in the Mass with lovely music and atmosphere.
Tuesday's Mass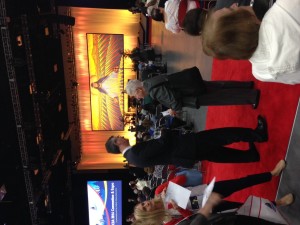 Wednesday's Mass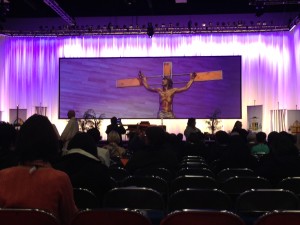 Thursday's Mass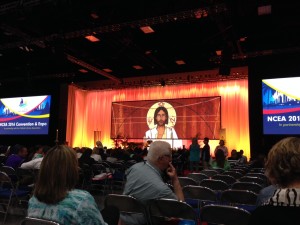 4. The Expo Hall
Stocked up on some great books and even got a picture with Joe Paprocki from Loyola Press.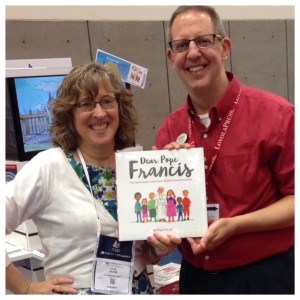 3. The Food and the company at dinner.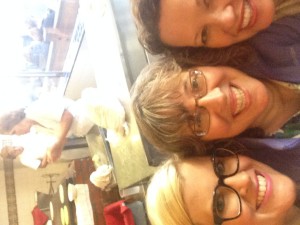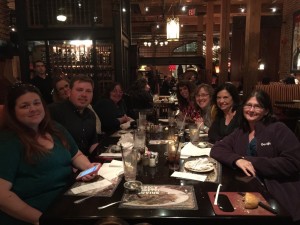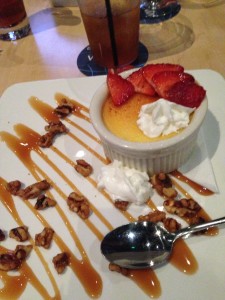 2. Presenting 2 Sessions:
Bring the EdCamp (Unconference) Model to your School or Diocese with Marcie and me.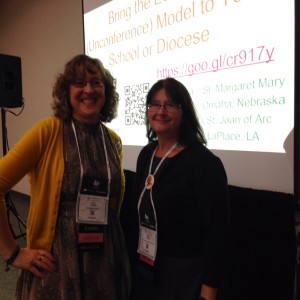 Creating a Personal Learning Network (PLN): Using Social Media to Proclaim Mission and Professionally Grow – Nancy, Ken, Me, Marcie, and Abbie (Leaning in to Support one another).
It's the people, always, and the relationships that make the NCEA convention the best! Hope to see you in St. Louis – April 18-20, 2017.
One bonus take away, how can you resist seeing a cute nun zoom around the convention in a cart?!